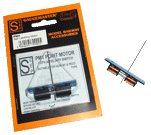 Pointmotor
From this Pointmeter you are able to see a number of processes that have been brought together to create this item. The breakdown is:
Vacuum Forming – Coilwinding – Pressing – Automatic Drilling – Assembly.
all these processes are undertaken by Hurfar Engineering Ltd.
---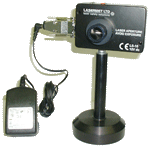 Lasermet model LS-10-12
Designed for Lasermet UK – a combined shutter and beam dump, gravity fed for fail safe operation. Low current consumption and many other features.
(Attached to LS-10-12. Universal PSU with adaptor)
---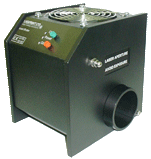 Lasermet model LS-100-12
The larger version of the LS-10-12, but offering the same features for more powerful applications.
---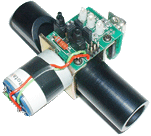 Shutter Assembly
This picture shows the basic make up for the LS-10-12.
For more information on Lasermet products visit: www.lasermet.co.uk.
---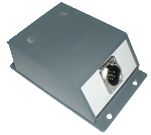 MPM Desk Transition Case
A purpose designed case for the police. A desktop mounted case that takes an XLR connector input and converts that to a RJ45 for PC connection at the rear.
---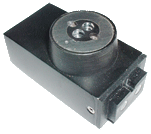 Nuffield Technologies Optical Reader
Designed for a U.K. energy supplier. A weather proof optical reader used to download the meter readings of domestic users.
---
Siemens Tac Mic Assembly
Designed by Siemens Environmental for use on personal dosemeters. The Tac Mic takes a visible LED output and converts that to an audio signal which will be heard when the dosemeter display is not visible.
---
We are able to offer a full design service for printed board and moulded products using our associated companies